Here at YB Farm, we are dedicated (and we mean DEDICATED) to bringing our food to your homes!  There is something to be said about eating fresh, just-picked greens, and this does good not only for the body but for the palette as well.
We were honored this past weekend to provide an innovative culinary project with our arugula, basil, and many other veggies.  The project was a pop-up restaurant called "Viaggio," designed and implemented by four students from New York's Culinary Institute of America.  Pop-up restaurants are gaining steam around the country quickly, and they're a great way to eat locally-sourced food while supporting up-and-coming culinary artists AND trying new things.
We sent one of our own from YB to Between The Bread on Spring Street (where Viaggio was being hosted) to see the creative ways in which Brendan Ullman, Doris Lim, Kunal Ramchandani, and Haziel Jacob used our produce on their plates.  Lots of pictures were taken, teas were enjoyed, flowers were included on the dessert plate, and our veggies mingled beautifully with all of the other ingredients to bring some spice and flavor to Sussex County for a limited engagement of three nights.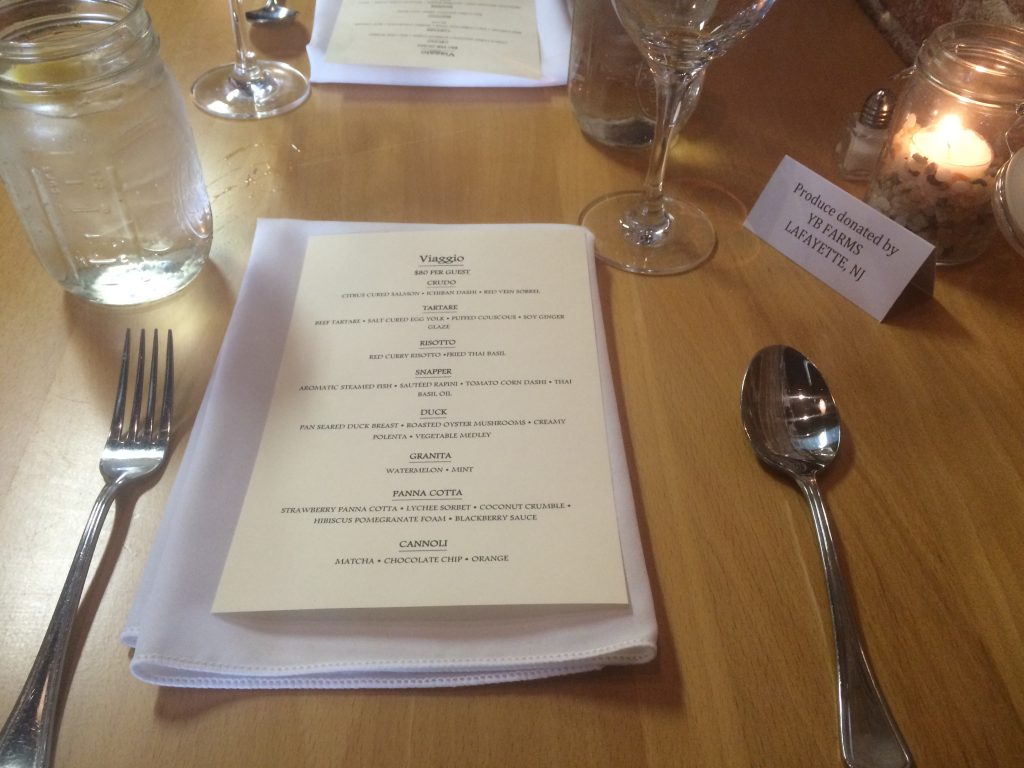 AND MAN WAS IT AN EXPERIENCE!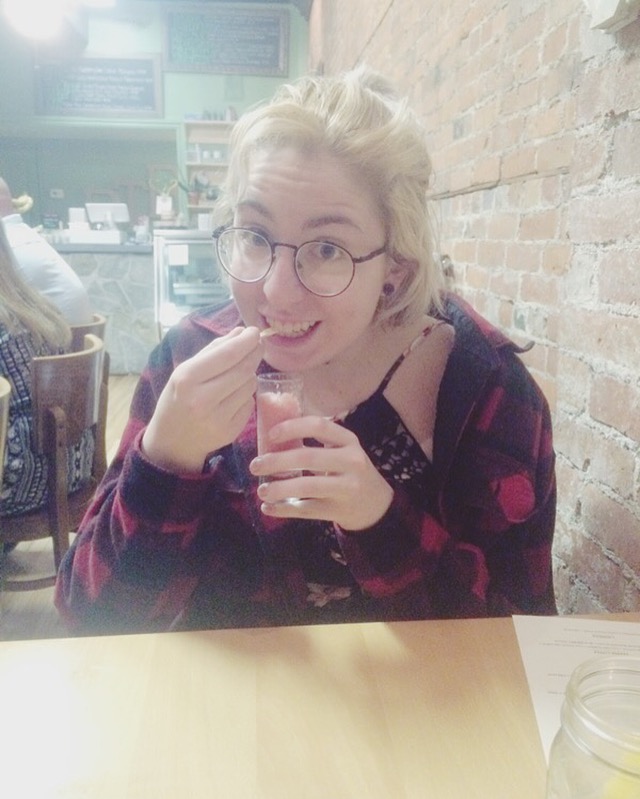 We'd never had our basil fried before, our arugula craftily thrown with fresh broccoli rabe and topped with snapper, our garlic pickled and served on toast with beef tar tar!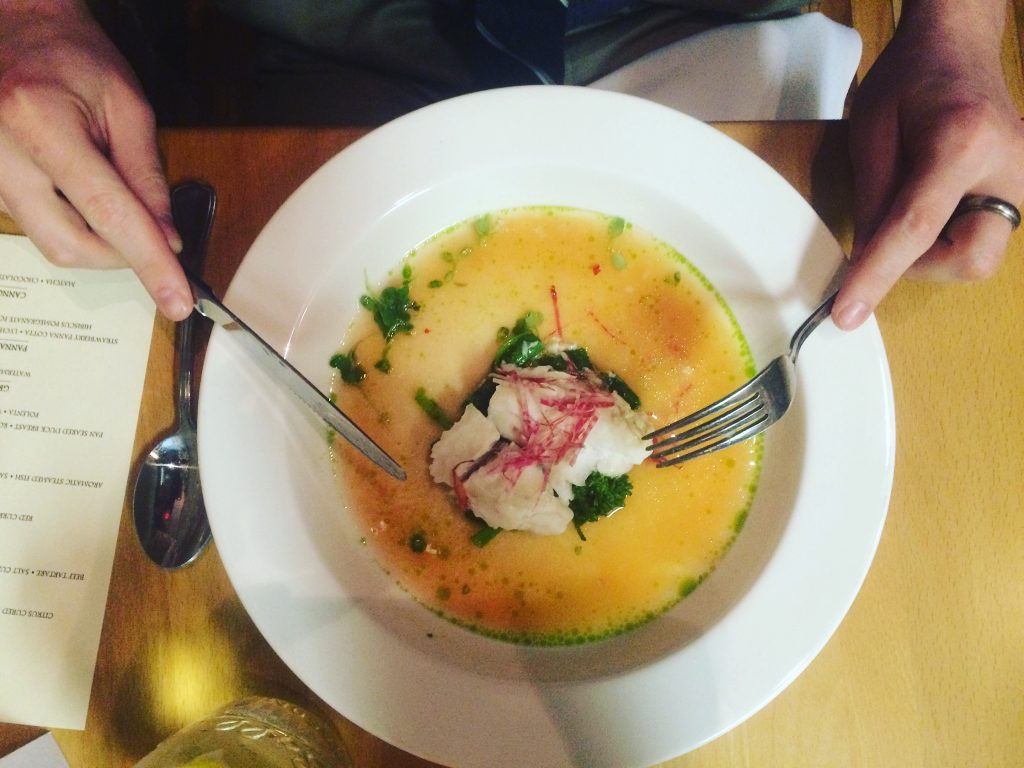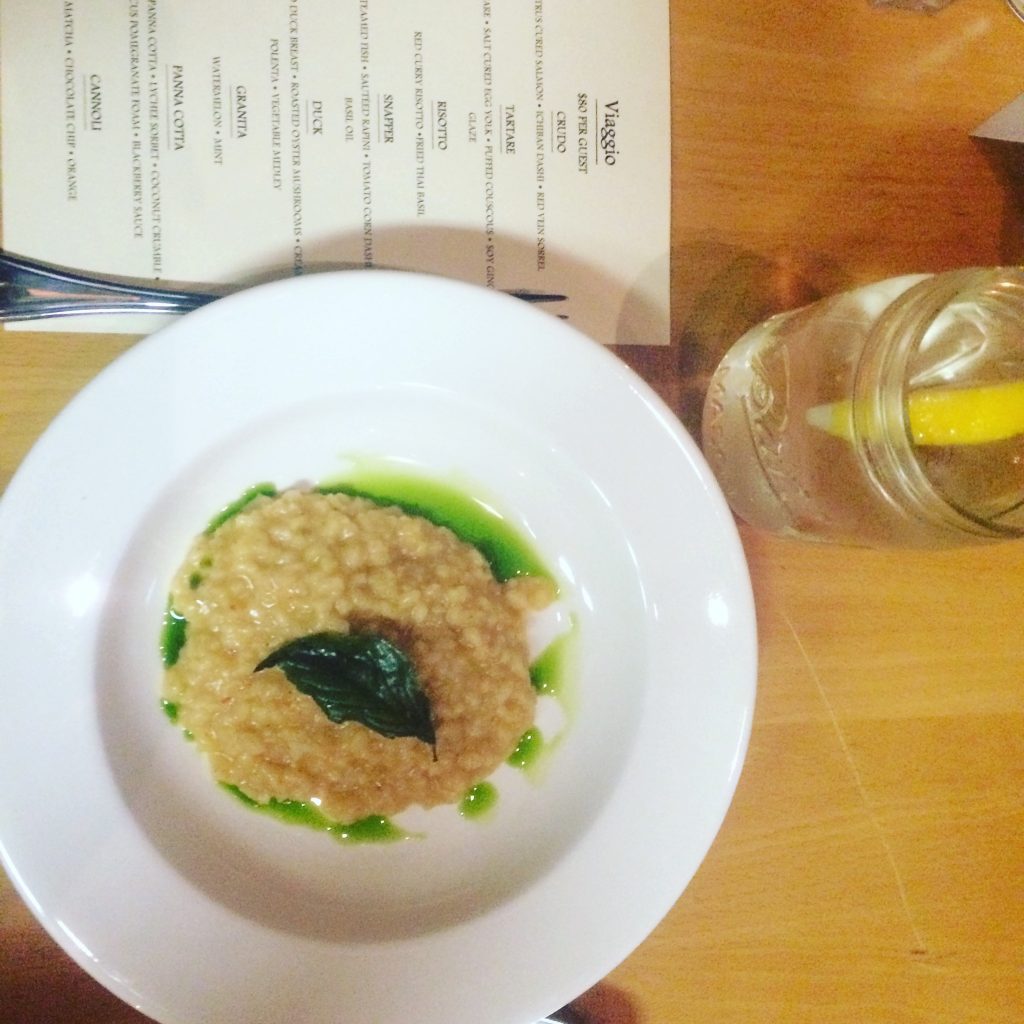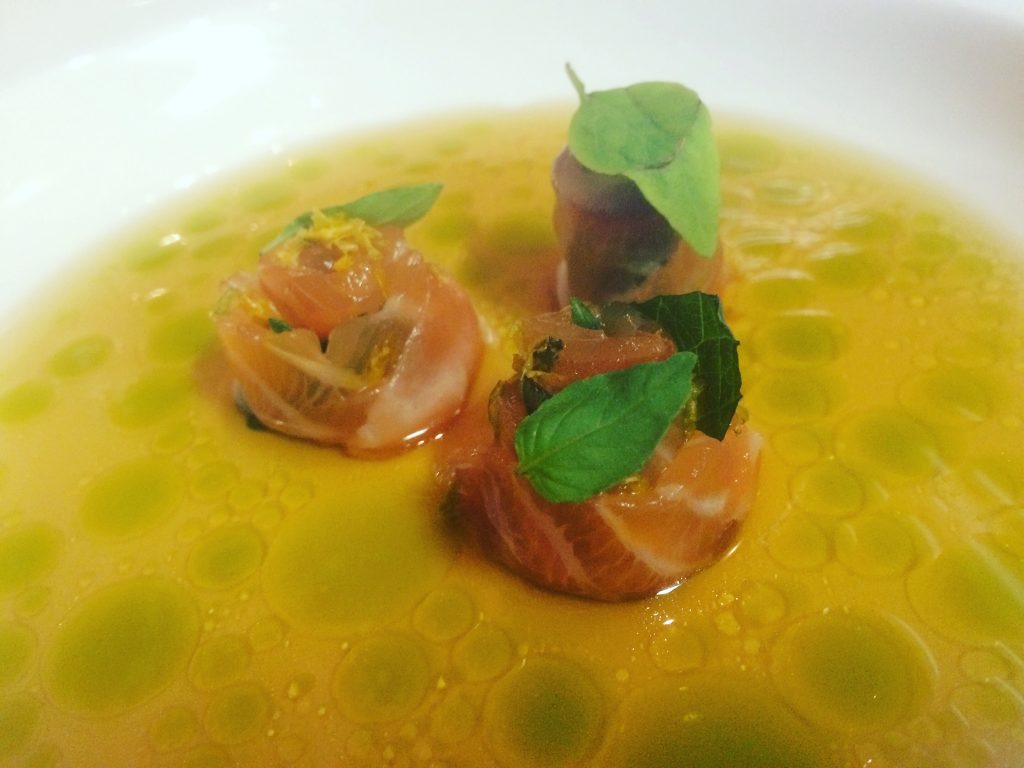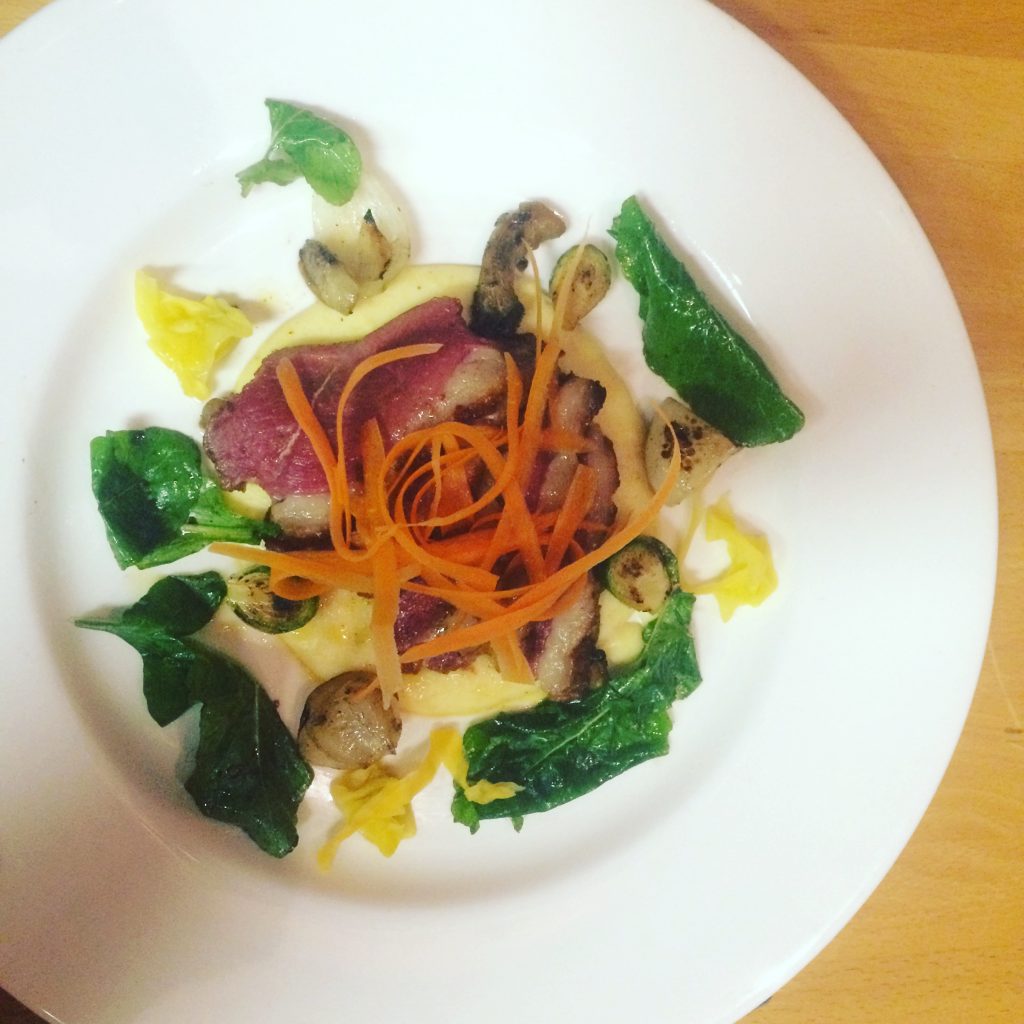 We had the chefs come visit the greenhouse before deciding what types of greens they had in mind, and they were astounded by the facility and the deep flavors of our hydroponic goods.  They exclaimed that they had never tasted arugula like ours, never eaten basil in such a variety of flavors.
Thank you, young chefs of Viaggio for loving food as much as we do!  It was such an honor to work with you on this much-anticipated project!  We hope to see you again soon, perhaps running your own restaurants or developing another pop-up restaurant somewhere nearby.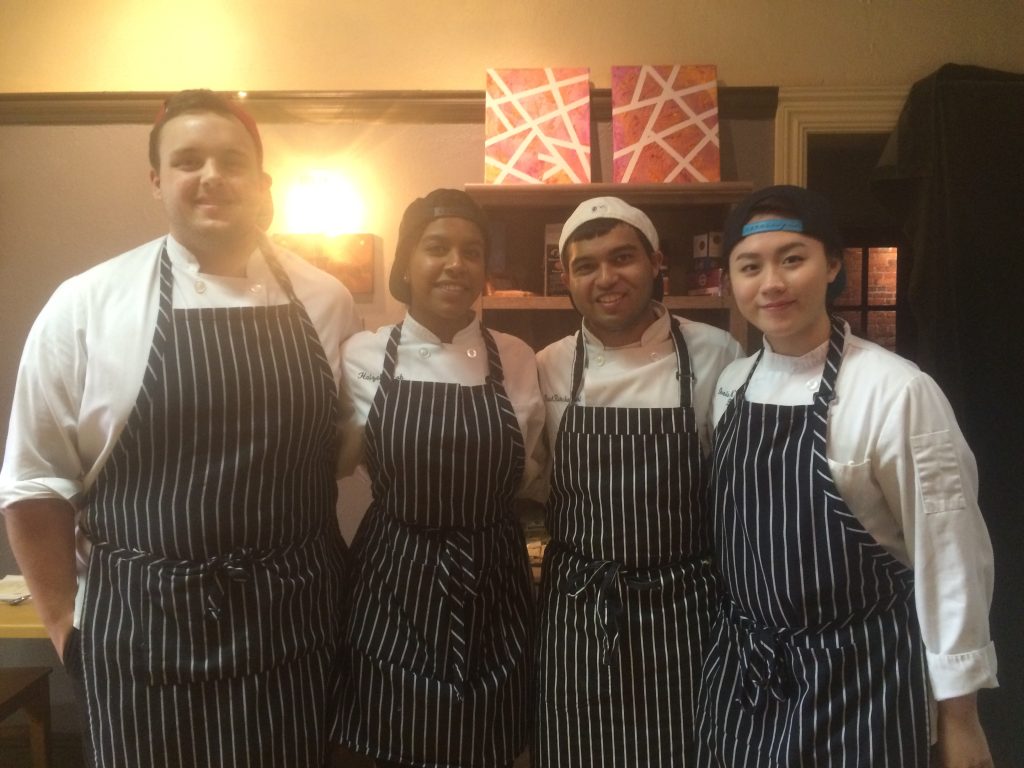 Such innovative use of our produce got us thinking…a salad is one thing, but what about the customers who like to juice our kale and drink it?  What about the customers who like their tomatoes void of pulp?  The ones who like to sip their salads through a straw?  We know from experience that when it comes to juicing, grocery store produce just doesn't do it.  That's why we've compiled a list of our favorite juices to date.  All you need is a juicer, some farm-fresh produce, and the want (nay, the need) to drink glass after glass of ice-cold vegetable juice!  These juices can also be enjoyed out of a good old-fashioned blender with a little splash of coconut water (if you're into that kind of thing).
ATTACK OF THE (GREEN) VEGGIES:
What you'll need:
Apple
Cucumber
YB Farm's Hydroponic Kale
Yb Farm's Hydroponic Spinach
Lemon
What to do:
Throw it in the juicer.
Serve with a lemon wedge.
Feel fancy.
THE TOMATO(NATER)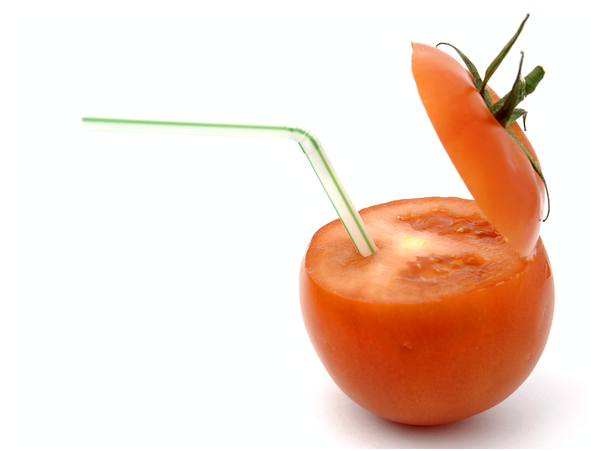 What you'll need:
Yb Farm's Fresh Tomatoes
One Slice of Lemon
Yb Farm's Hydroponic Spinach
What to do:
Throw it in the juicer.
Serve with a sprig of our hydroponic basil.
Start your day.
ATTACK OF THE (GREENER) VEGGIES
What you'll need:
Pineapple
Yb Farm's Hydroponic Spinach
Yb Farm's Hydroponic Kale
Yb Farm's Hydroponic Bok Choy
Orange
Yb Farm's Own Mint
What to do:
Throw it all in the juicer.
Sit back and soak up the sun.
Freeze the produce and throw some orange juice in the blender for a frozen treat!
See us next month at Lusscroft Farm's 8th Annual Medicine Wheel Festival!
Interested in using our produce for your product???  Email us at info@ybfarm31.com !